Are you tired of driving to the mall and fighting the crowds bye products you want and need? You can find virtually any product online. DeshShop.com is help to our customer's hassle free online shopping experience with best quality products at an affordable price in the markets. We find some Online Shopping Queries like 'How To Buy in DeshShop.com?', 'How cans I Order in DeshShop.com? Or, 'how can I Place my order on DeshShop.com' follow these step-by-step instructions to enjoy hassle free online shopping in DeshShop.com.
Step 1: Choose the product(s) you want to buy. If you are on the Home page or category page, click on the product picture or product name for viewing detailed description.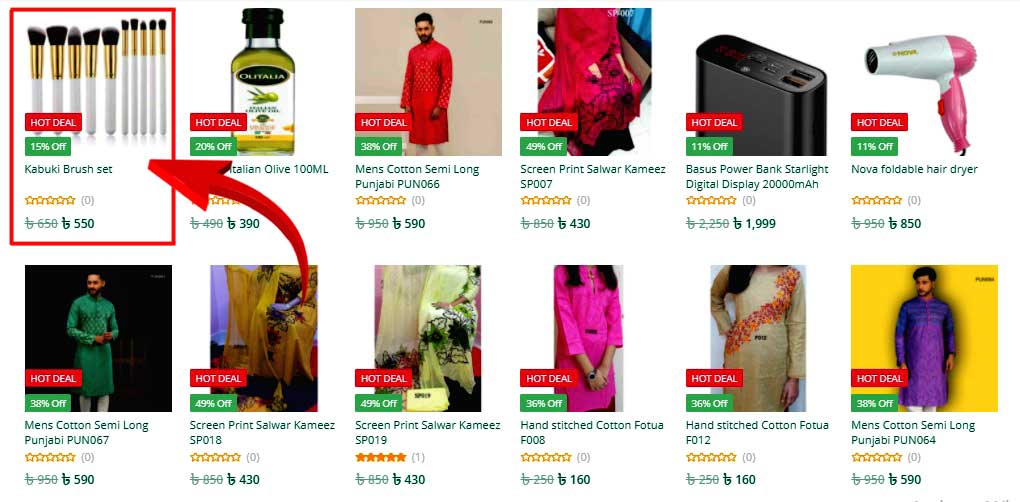 Step 2: If you are on the details page, read the details of the product. Select your desired size (if mention) and input quantity and then press "Add to Cart" button.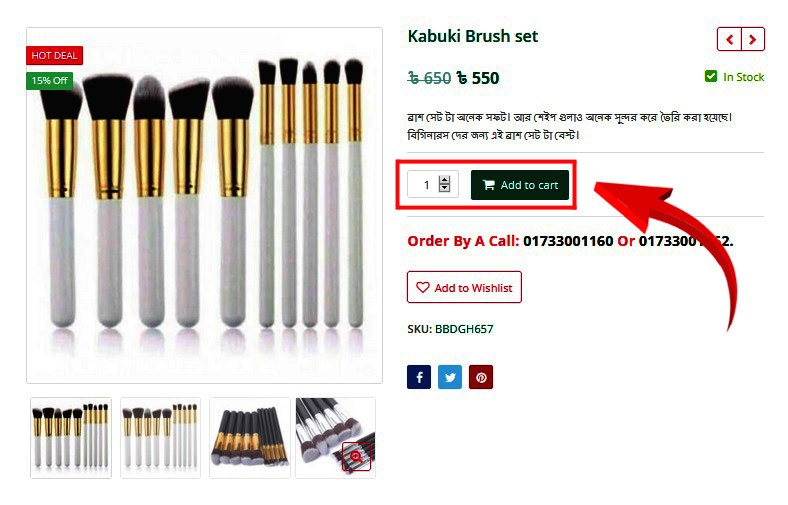 Step 3: Once you click "Add to Cart", Cart page will appear. If you have a coupon code, click on the Apply Coupon button at the bottom of the Cart page. If you want to Proceed to Checkout with the items in your cart, press the "Proceed to Checkout" button.

Step-4: Once you click on "Proceed to Checkout" in Cart page, you will land to checkout page. Fill the form mention Name, Address, Contact Number Etc. Select your preferred Payment Method from the available payment methods – COD/ bKash/Rocket. Click "Confirm Order" button, you will get a thank you message. You will get an Email confirming your order placed successfully. Our customer support team will contact you for processing the order.