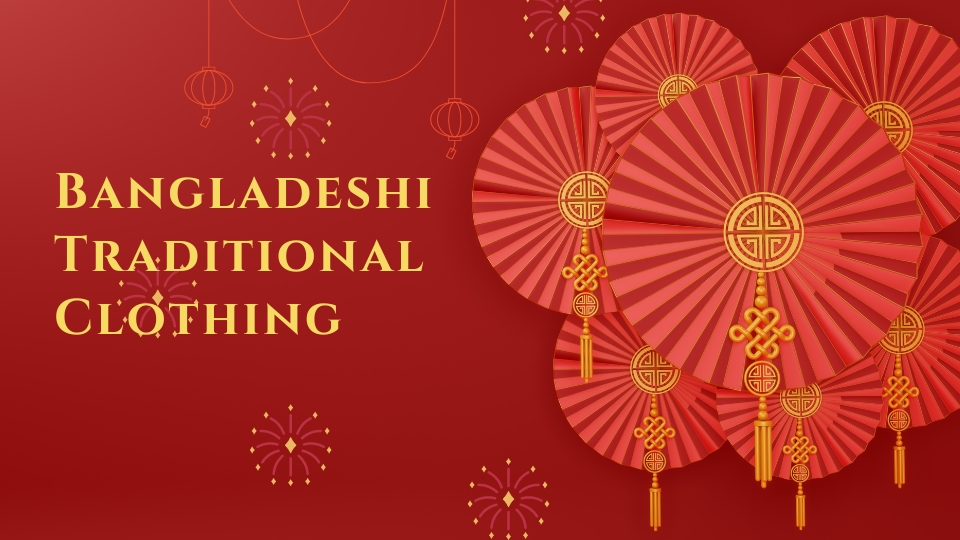 Bangladeshi Traditional Clothing
Bangladesh is a country of vibrant culture and heritage, and its fashion industry is no exception. With a rich history of weaving and embroidery, Bangladesh has established itself as a hub for textile production and fashion design. In this article, we will take a closer look at the Bangladeshi fashion culture and how it has evolved over the years.
Bangladeshi Traditional Clothing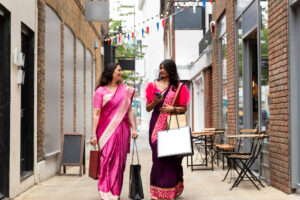 Bangladesh is famous for its traditional clothing, which is both elegant and comfortable. The most popular traditional clothing for women is the saree, which is a long piece of fabric that is draped around the body in different styles. The saree comes in various materials, such as cotton, silk, and chiffon, and is decorated with embroidery, sequins, and beads.
Men in Bangladesh wear the lungi, which is a long piece of fabric that is wrapped around the waist and legs. The lungi is made of cotton or silk and is worn by men of all ages.
Salwar kameez is another traditional attire for women in Bangladesh, which is a combination of a long tunic and loose-fitting pants. It is comfortable and widely popular among women of all ages.
Bangladeshi Fashion Designers
Bangladesh has a thriving fashion industry, and many designers have gained international recognition for their unique designs. Some of the most famous Bangladeshi fashion designers are Bibi Russell, Rina Latif, Maheen Khan, and Anjana Bhattacharya.
Bibi Russell is a well-known designer who works with the traditional textiles of Bangladesh. She is a UNESCO goodwill ambassador for the crafts of Bangladesh and has showcased her designs at fashion shows in Paris, London, and New York.
Rina Latif is another designer who has gained fame for her fusion of traditional and modern designs. Her creations are popular among young people who want to wear traditional clothing with a modern twist.
Maheen Khan is one of the most famous fashion designers in Bangladesh. She has been designing clothes for over four decades and has won many awards for her work. Her designs are a fusion of traditional and contemporary styles, and she uses locally sourced materials to create her designs.
Anjana Bhattacharya is a designer who specializes in creating unique jewelry designs using traditional techniques. Her work has been showcased at international exhibitions, and she has won awards for her creations.
Bangladeshi Textile Industry
The Bangladeshi textile industry is a major contributor to the country's economy, and it is the second-largest textile exporter in the world. The industry employs millions of people, and it is a source of livelihood for many families.
The textile industry in Bangladesh is known for producing high-quality fabrics at affordable prices. The industry uses a variety of materials, such as cotton, silk, and jute, to create fabrics that are used in clothing, home decor, and other products.
The industry has faced many challenges over the years, such as safety issues in factories and low wages for workers. However, the government and industry leaders are working to address these issues and improve conditions for workers.
Bangladeshi Fashion Trends
Bangladesh has a unique fashion culture that is a blend of traditional and modern styles. Many people in Bangladesh prefer to wear traditional clothing, but there is also a growing trend towards western-style clothing.
In recent years, there has been a trend towards sustainable and eco-friendly fashion in Bangladesh. Many designers are using locally sourced materials and natural dyes to create their designs. This trend is gaining popularity among young people who are concerned about the environment.
Conclusion
In conclusion, Bangladeshi fashion culture is a reflection of the country's rich history and vibrant culture. From traditional clothing to modern designs, Bangladesh has established itself as a hub for fashion and textile production. With a growing focus on sustainability and eco-friendly fashion, the industry is moving towards a more responsible and ethical approach. The Bangladeshi fashion industry has made significant progress over the years, and the country is now recognized as a major player in the global fashion market.
The fashion industry has played a crucial role in creating employment opportunities and contributing to the country's economy. However, there are still challenges that need to be addressed, such as improving working conditions in factories and ensuring fair wages for workers.
Overall, the Bangladeshi fashion culture is a reflection of the country's diverse and colorful heritage. It is a blend of traditional and modern styles that is constantly evolving with changing trends and influences. With its talented designers, skilled artisans, and rich textile heritage, Bangladesh has a lot to offer to the global fashion market.